Welcome to City of Blanco, Texas

City of Blanco… A Great Place to Live!

In the City of Blanco, we are defined less by boundaries on a map than by the sense of shared values our residents hold dear. Small town values, guided growth, preservation of historical, cultural, and natural heritage are just a few of the core principles that makes City of Blanco a wonderful place to call home.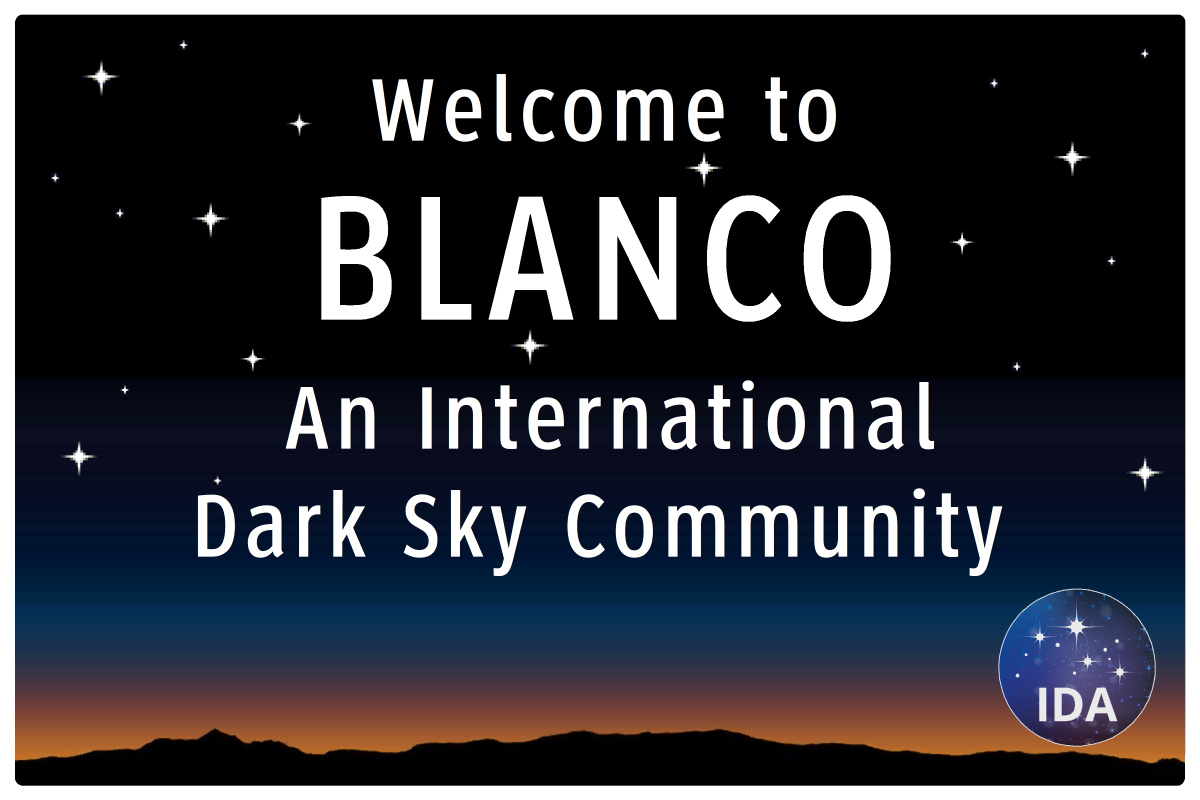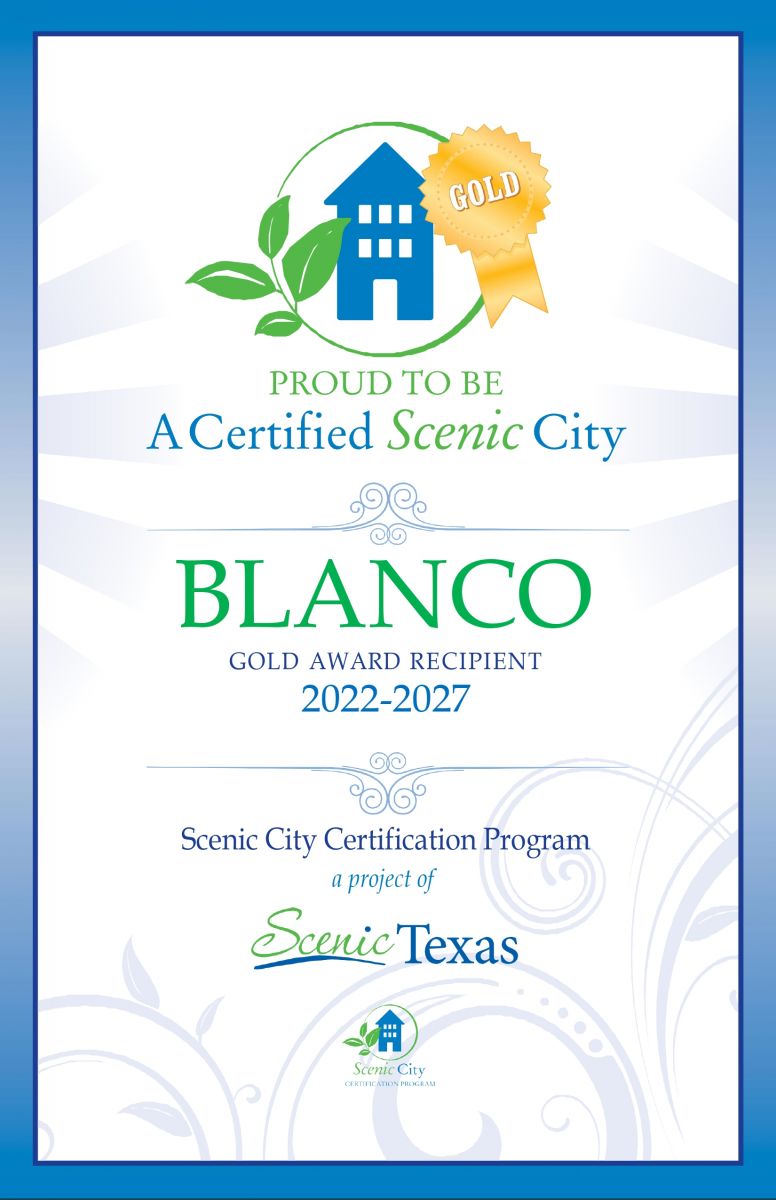 Featured News
Bulk Pickup Day: Feb. 11
2/4/2023
The City of Blanco and Waste Connections will be holding a curbside cleanup on Saturday, February 11, 2023; residents should place their items at the curb by 7 a.m. A maximum of four (4) cubic yards of acceptable residential bulky items will be collected.
---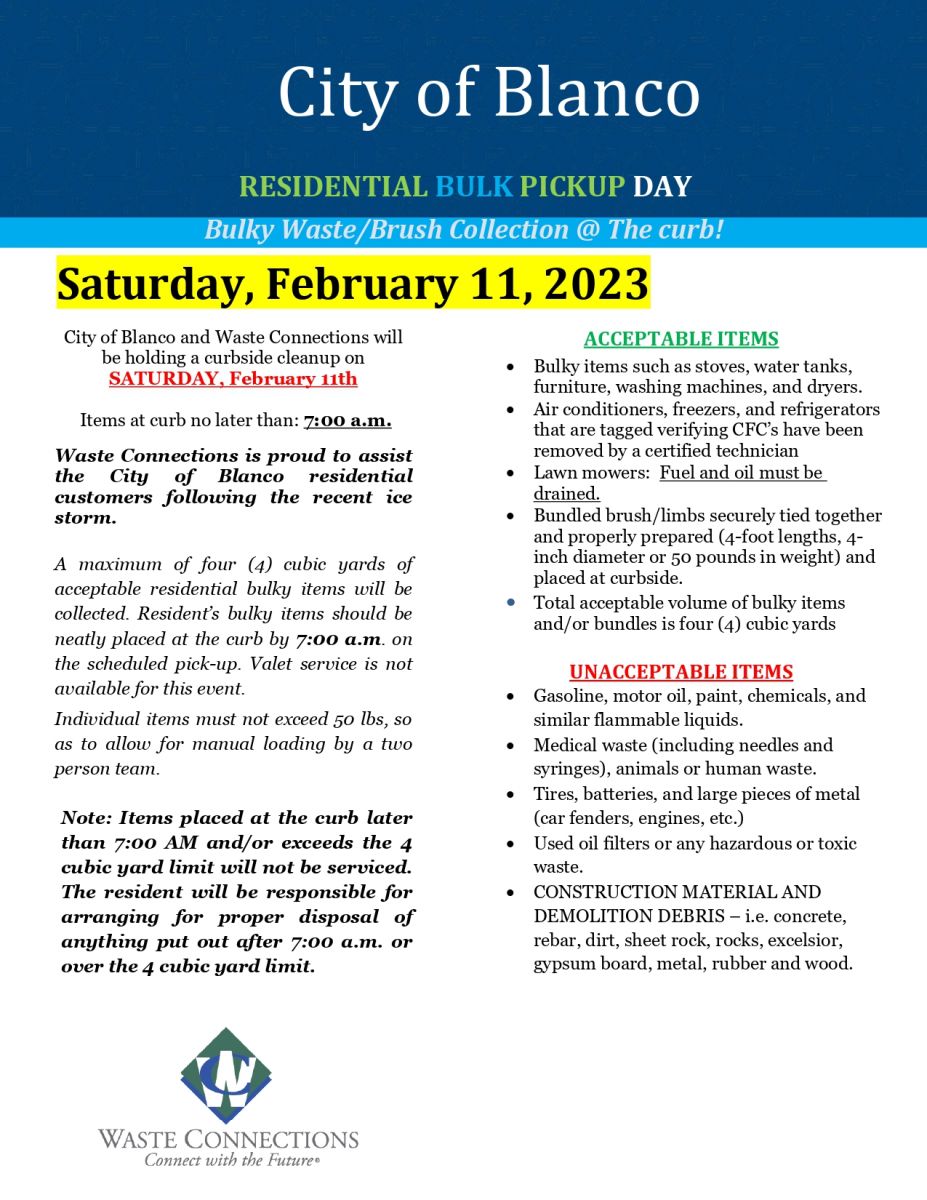 Bulky Items – Any item not measuring...
City Closure
1/31/2023
Due to the winter weather, City Hall will be closing at 3:30 p.m. this afternoon, Jan. 31 and all day on Feb.1. City Hall will reopen Thursday morning, Feb. 2, at 10 a.m. Stay safe and warm!
If there is a Public Works emergency after 5 p.m., please call (830) 554-0716. If there is a Police...
2023 General Election Candidate Packets Now Available
1/23/2023
The City of Blanco is currently accepting applications for a place on the ballot for the upcoming May general election. The election will take place on May 6, 2023, for the Mayor and 2 City Council spots. Citizens can pick up a candidate packet at City Hall Monday- Friday from 8 a.m. to 5 p.m....