Welcome to City of Blanco, Texas

City of Blanco… A Great Place to Live!

In the City of Blanco, we are defined less by boundaries on a map than by the sense of shared values our residents hold dear. Small town values, guided growth, preservation of historical, cultural, and natural heritage are just a few of the core principles that makes City of Blanco a wonderful place to call home.
Featured News
2021 Hill Country Night Sky Month Proclamation
10/13/2021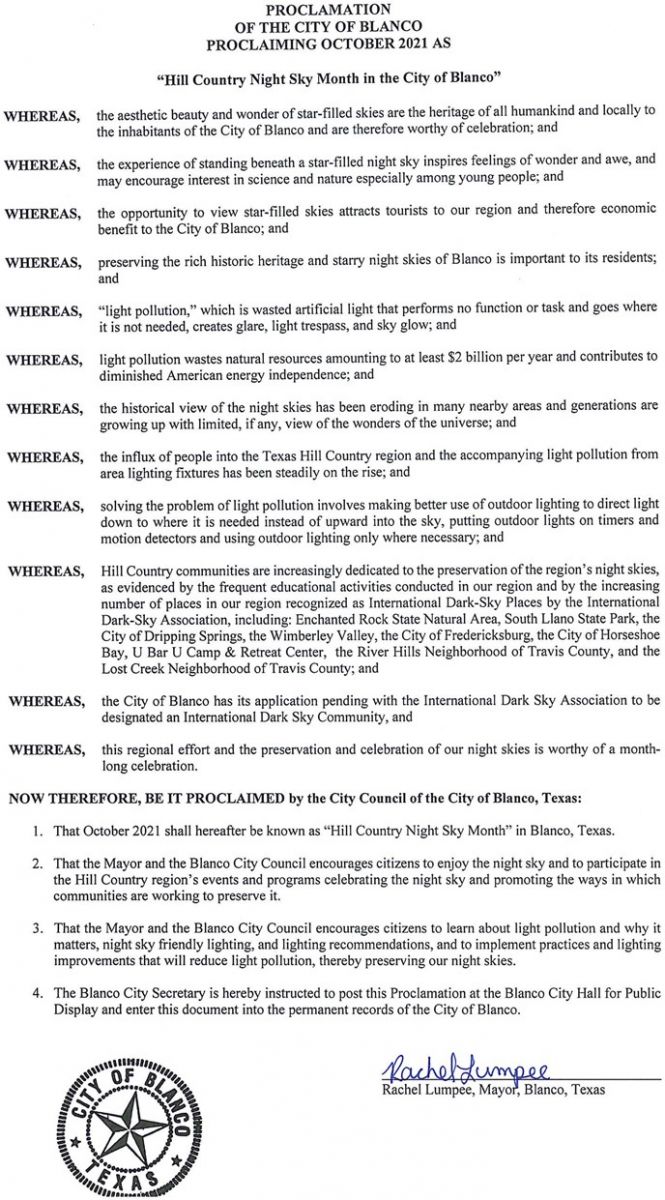 4-Way Stop Signs
10/6/2021
TxDOT installed the 4-way stop signs at the corners of 4th Street and Pecan Street this morning.
Mayor Update #3: CLFRF, Water, Utilities, and Budget
10/4/2021
By: Mayor Rachel Lumpee
CLFRF
The City's request for assistance for award of the Coronavirus Local Fiscal Recovery Fund (CLFRF) has been approved. Our City Administrator worked hard on this grant for us and it paid off! The City was awarded $256,582.35 and will be receiving roughly $250,000...