Welcome to City of Blanco, Texas

City of Blanco… A Great Place to Live!

In the City of Blanco, we are defined less by boundaries on a map than by the sense of shared values our residents hold dear. Small town values, guided growth, preservation of historical, cultural, and natural heritage are just a few of the core principles that makes City of Blanco a wonderful place to call home.
---
Water cutoffs continue to happen on the 21st of every month at noon unless it falls on the weekend. Please note that if the 21st falls on a Friday and your bill is unpaid by noon, the water will not be turned on until Monday.
---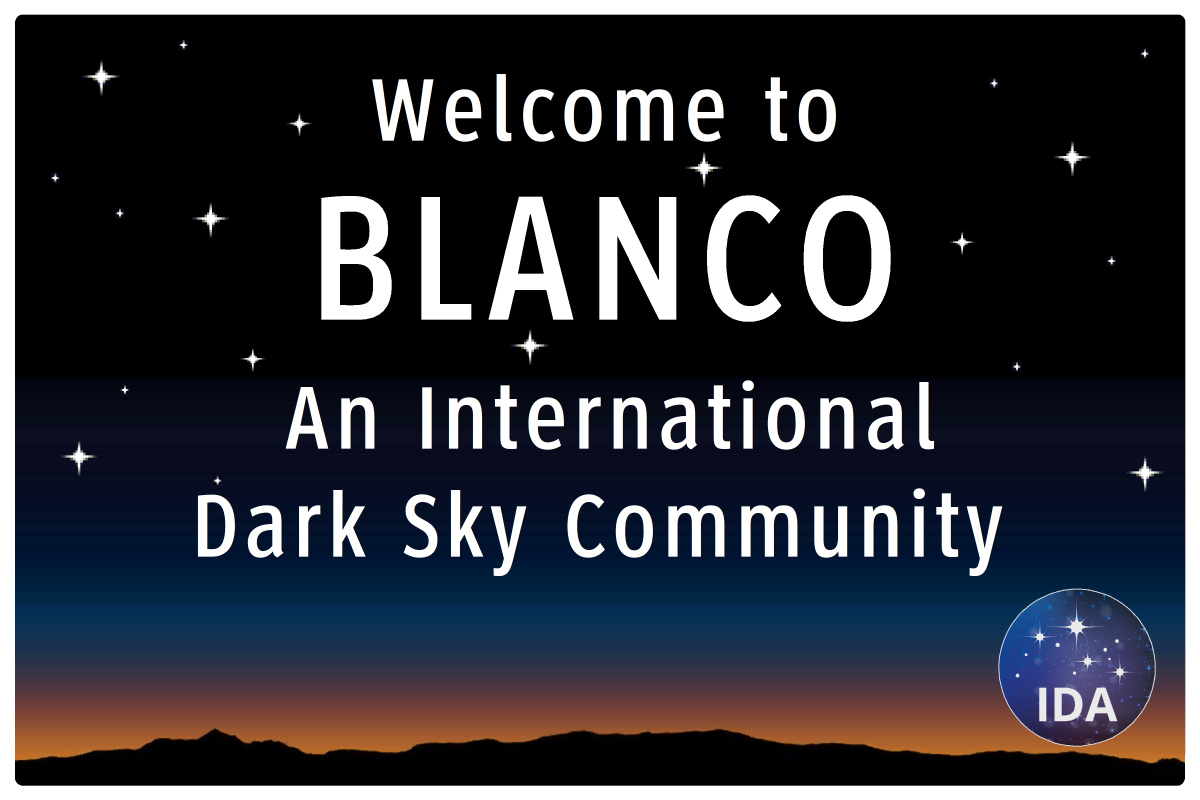 ---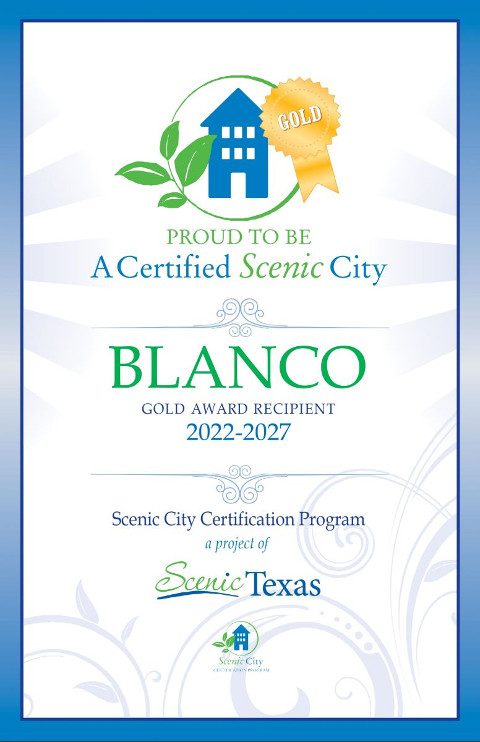 Featured News
Go Panthers!
12/1/2023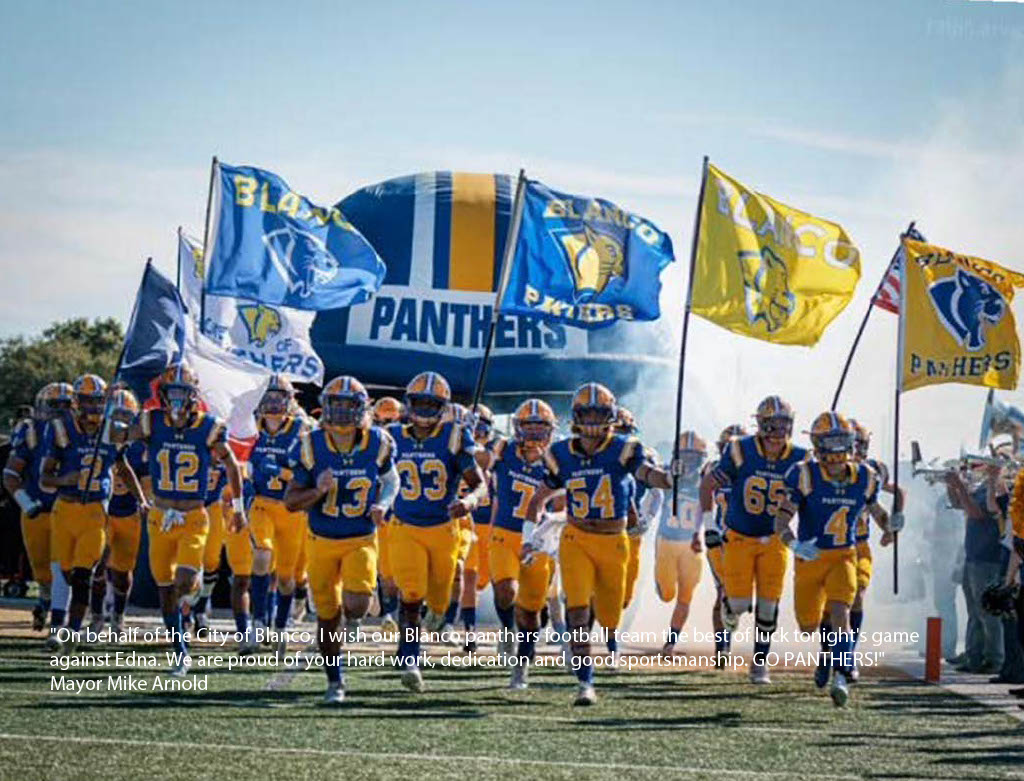 To the City of Blanco Utility Customers
11/28/2023
Utility bills for the month of October usage billed this past week contained an error in the sewer portion of the bill for utility customers. There was an upcharge on the sewer portion of the bills which showed 100% of usage, instead of 80% of usage. This difference will be credited, on the...
Utility Rate Increase
10/18/2023
Rate Increase effective October 1, 2023
The City Council passed Ordinance 2023-O-013 which raises rates effective on October 1st,
2023. Customers will see the rate increase for the October bill in November. The City passed the
rate increase because costs to purchase water from our provider and to...